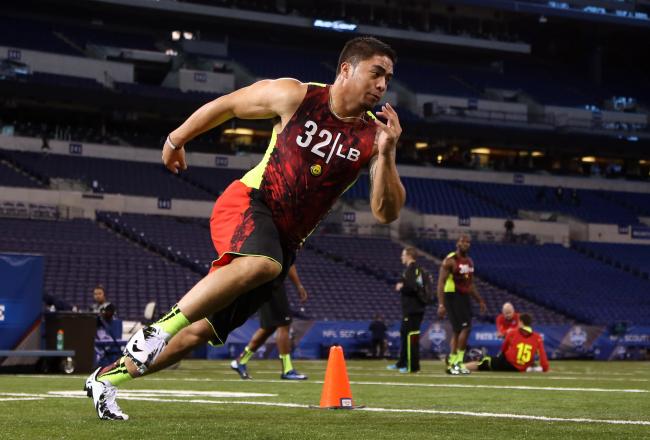 After such an inspiring 2012 season that involved overcoming personal tragedy, Manti Te'o learned at an award show that one of his tragedies was a big hoax. We all know the story and how embarrassing it was for him. What still remains to be seen is whether or not Te'o will ever get passed this.
The BCS title game was the worst game of his college career and he did not look like himself. Now we know why. Now after his poor performance at the NFL combine, we still don't know. While I am not one to put too much weight on work out sessions and am more concerned with on field performance, Te'o just has a different vibe to him right now on the field. He does not look like the inspirational leader he was last season. He needs a much better performance next month at his pro day to get a better draft positioning.
In interviews, he sounds fine and says the right things. Now he needs to take it to the field.
This came two days after Tyler Eifert was the most impressive tight end. Running backs Cierre Wood and Theo Riddick also had nice workouts, but neither really stood out among the other runners.