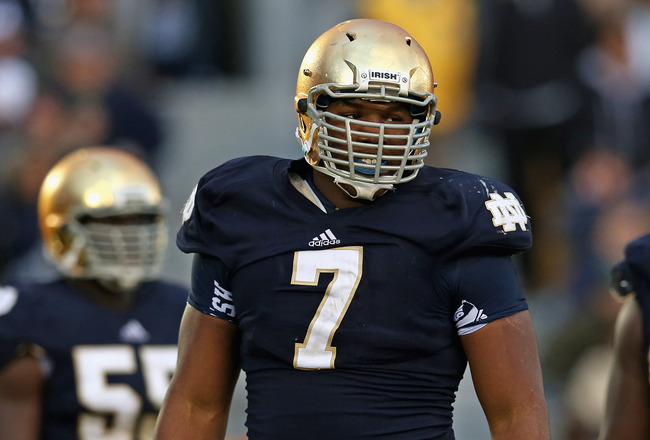 With the final home game of the season just hours away, Irish fans and players are hoping not only for a victory against Wake Forest, but also a complete game in South Bend. Even with the 10-0 record, Notre Dame has struggled at home. Now the defense has played solid all year with the exception of Pittsburgh. The offense led by Everett Golson has really been better away from South Bend.
It is really amazing to see the difference. Looking at their games not at Notre Dame Stadium, they beat Navy in Ireland 50-10, Michigan State in East Lansing 20-3, Miami in Chicago 41-3, Oklahoma in Norman 30-13, and Boston College at Chestnut Hill 21-6. The average margin of victory is 25.4.
Comparing that to their home games, the Irish beat Purdue 20-17, Michigan 13-6, Stanford 20-13, BYU 17-14, and Pittsburgh 29-26. That is an average margin of victory of just 4.6. That is less than a touchdown and a difference of 20.8 points compared to that on the road.
Golson has even stated that it is easier for him to focus on the road because their are fewer distractions. It is also true that playing in Notre Dame stadium is a once (maybe twice) in a lifetime experience for the players on the other team where as it is regular for the Irish. College players say playing in South Bend is like nowhere else. Having said that, it is time to protect the house and put together a nice home game.