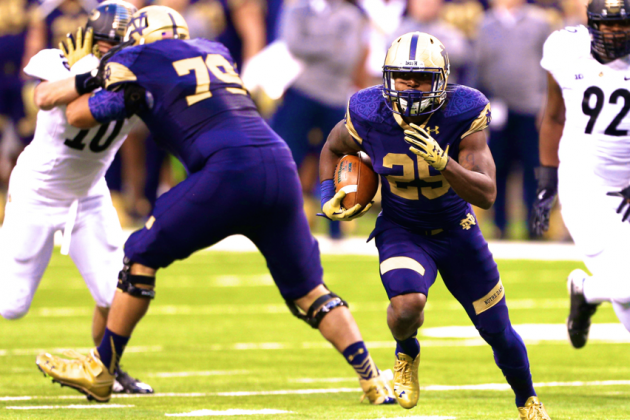 I was so afraid of it going into the Purdue game. It happens to almost all programs after a big win. That is a let down. All week the Fighting Irish just listened as the country patted them on the back for their great effort against Michigan. Purdue on the other hand got manhandled by Central Michigan and had a quarterback controversy. Notre Dame was supposed to blow them out and it seemed like the Irish players had that mentality at times.
The defense did not tackle well in the first half although they did pitch a shutout in the second half. As exciting as Brian VanGorder's defensive philosophy with all his blitz schemes is, there are a couple problems with it. One being that a team can screen pass you to death with it. The Boilermakers did that in the first half. The other thing is that coaches tend to be more vanilla with it when they play lesser opponents. The Irish brought the house against Michigan but really seemed to be holding back against Purdue. The reason coaches do that is because they want to save their good packages for the premier match ups. While there is logic to that, it does give lesser offenses more of a chance than they need.
There are questions on offense as well. Everett Golson had another great game with 259 yards passing with 2 touchdowns and once again no turnovers. He was also the leading rusher with 56 yards and a touchdown. However, the line really did not help him today as he was sacked 4 times and really was running for his life all day. He had to make great plays with his feet and scrambling more than the coaches want to see. The line needs to do better with a tough schedule that includes Stanford, Florida State, and USC.
Another question I have is with the rotation at running back. It seems that Tarean Folston, Cam McDaniel, and Greg Bryant all have really good potential but it seems that none of them can really get into a groove because of the three way rotation. That makes me wonder if it is in the best interest of the team to have a headed monster or just decide who of the three is the best and primarily feature him.
Notre Dame has a lot to work on in this bye week and another question is whether or not any of the 5 suspended players will be back. The team had injuries in the secondary as well and how deep they are is a question as well. Hopefully, Austin Collinsworth can come back soon.
Although I am excited to be undefeated heading into the bye, I can't help but question how good is this team really. So far they have not played a ranked team. Earlier in the day Central Michigan who blew out Purdue got blown out by our next opponent Syracuse. Michigan was also not impressive in beating Miami of Ohio who has not won a game in two years and has Andrew Hendrix aka the guy who could never beat out Tommy Rees as their quarterback. Rice also got blown out by Texas A & M. So it is great to be 3-0, but being honest we have not beaten anybody who is worth writing home about yet.