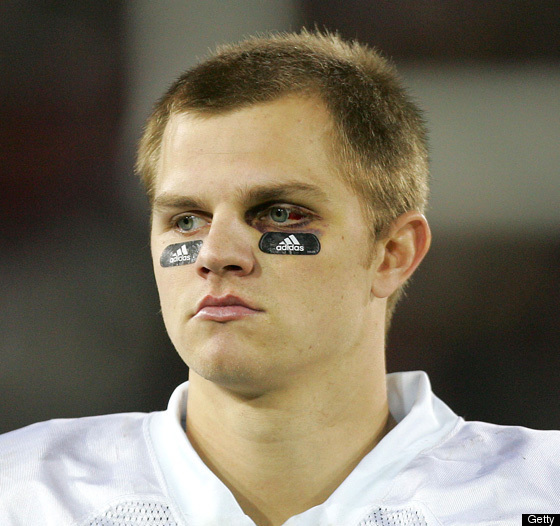 Earlier this week, some Notre Dame fans but not me got excited to hear that Jimmy Clausen will get a second chance as a starter in the NFL. When he was at Notre Dame, there were only two occasions when he got me excited. The first was the Hawaii Bowl in which he had his best college game and I was there. I was so excited that I was convinced the Irish would contend for the BCS the next season. But after another disappointing 6-6 season he excited me for the second time when he announced he was leaving. I knew the team would be better once he left.
I already know I am going to have so many try to convince me how great he was. That of course is based on nothing but his stats his junior year. That alone is a silly way to judge a quarterback. The stats are a big factor but that is not how quarterbacks are ultimately graded. They are looked at by how far they take a team. He had a career record of 16-19 and that Hawaii Bowl was the farthest they went.
When you company that with the fact that Clausen made his announcement at the Hall of Fame and then showed up on campus in a hummer holding up 4 fingers, that is the definition of a disappointment. That is a disappointment in capital letters. If you needed a picture for the word disappointment, you can use Clausen.
I know. I know. I know. Spare me the nonsense about his stats and how bad the defense was. Yes the defense was slightly better than this years defense, but look at the game film of the 6 losses that year and pay close attention to Clausen with the ball in his hands with the game on the line. He choked regularly.
If you want to know how he had such great stats, a good place to look is at the other sideline this Sunday and you will see Golden Tate who consistently bailed him out on balls that were thrown into traffic.
Although Notre Dame fans may not see this but NFL teams did as he was not taken on the first day. Carolina gave up on him after one season. Make no mistake of it. He is not starting now because he earned it but because Jay Cutler lost it. Expect the Detroit Lions to make an example of him and show just how overrated he really was.