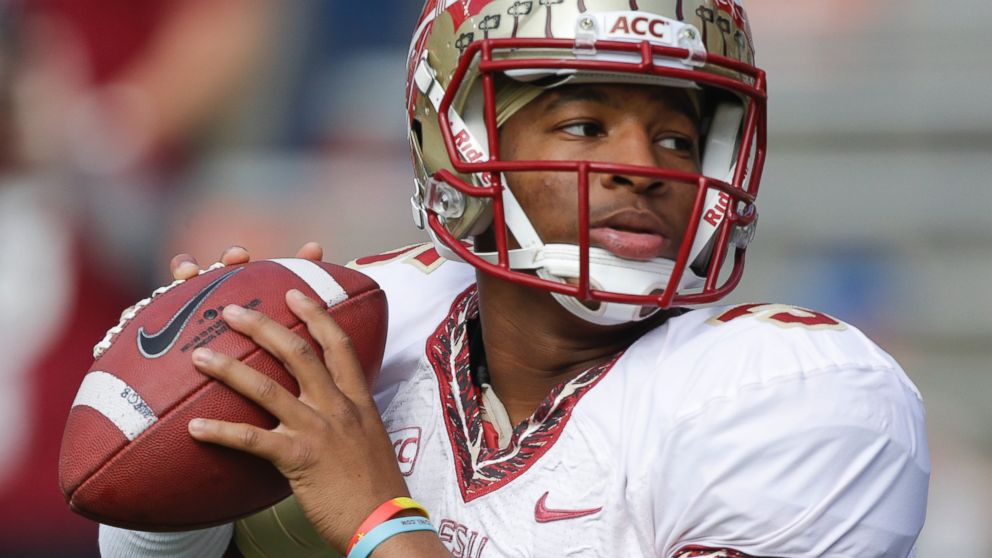 For weeks leading up to this game, I have heard from so many fellow Irish fans bashing Jameis Winston and Florida State and how they have handled him. They say, "If he were at Notre Dame he wouldn't make it." That may be true, but that doesn't mean we are right. Each school handles it's discipline it's own way and yes some are better than others.
But looking at all the incidents involving Winston, I am not sure I can blame Florida State or Jimbo Fisher for anything. Let's go case by case. First up was an alleged rape. That was a bunch of "he said/she said." Nothing was proven and no criminal charges were filed. Could the team have suspended him? Sure, but I don't think there is anything wrong with letting the legal system handle it and then determining appropriate action. Now, if it comes out that the school covered things up, that is a different story. But so far there is no evidence of that.
Next up, was when he went into a store and stole crab legs while trying to say he just forgot to pay for them. That was horrible, but that was during baseball season and he is on the baseball team. That means that at that time he was the responsibility of the baseball team. They suspended him for the rest of the season. So if I am Jimbo Fisher and the football team, I ask, "What do you want from us?"
Next was the really obscene gesture that took place during the week. Now if this was a stand alone incident, nobody would care. He did get suspended for the Clemson game which is a bigger game to them than Notre Dame. If they would have lost that game, the Seminoles would not play in the ACC Championship. The punishment fit the crime. One game was appropriate for that.
Now we have the autograph allegations. All we have is speculation at this point. If it comes out that he did take money, he will get the consequences coming to him. But I am going to give Florida State the benefit of the doubt right now. I am not sure I would have done anything different based on the facts that I have.